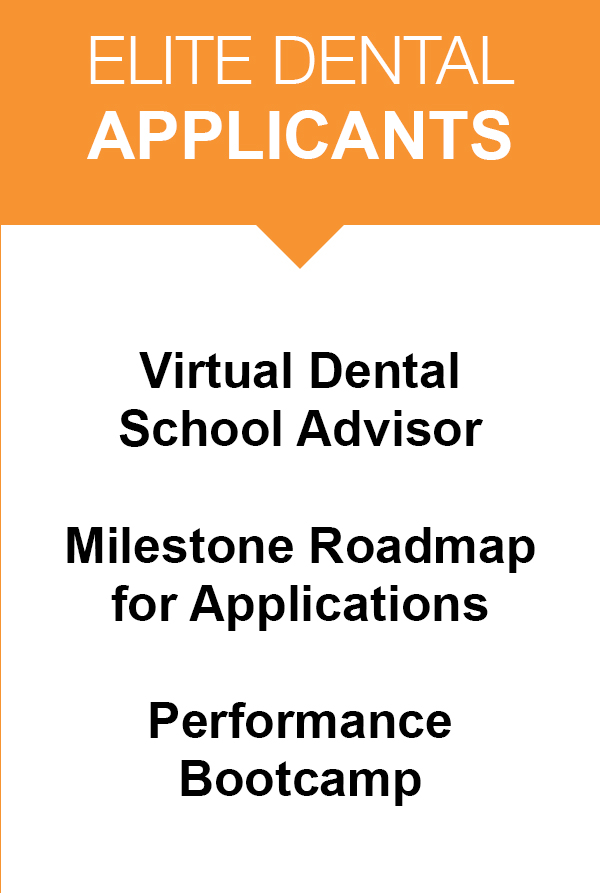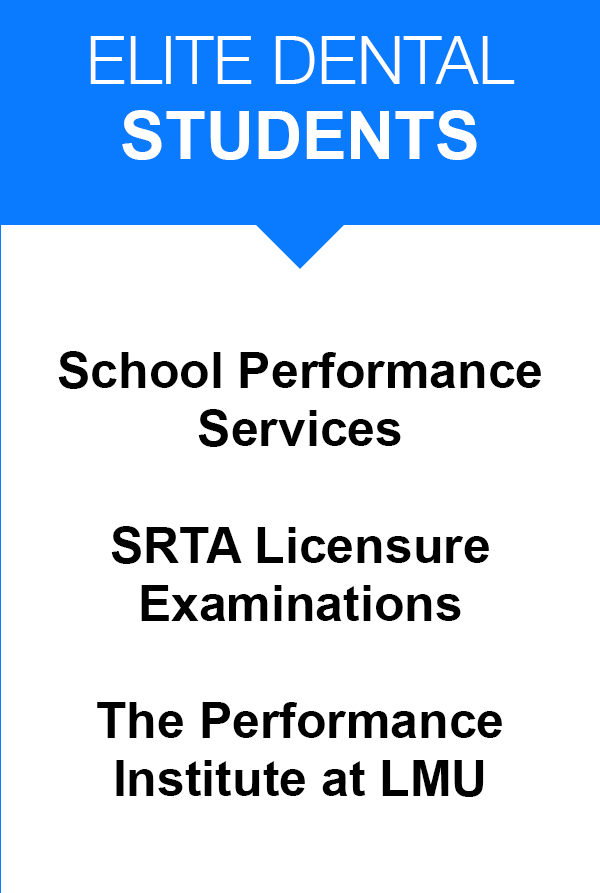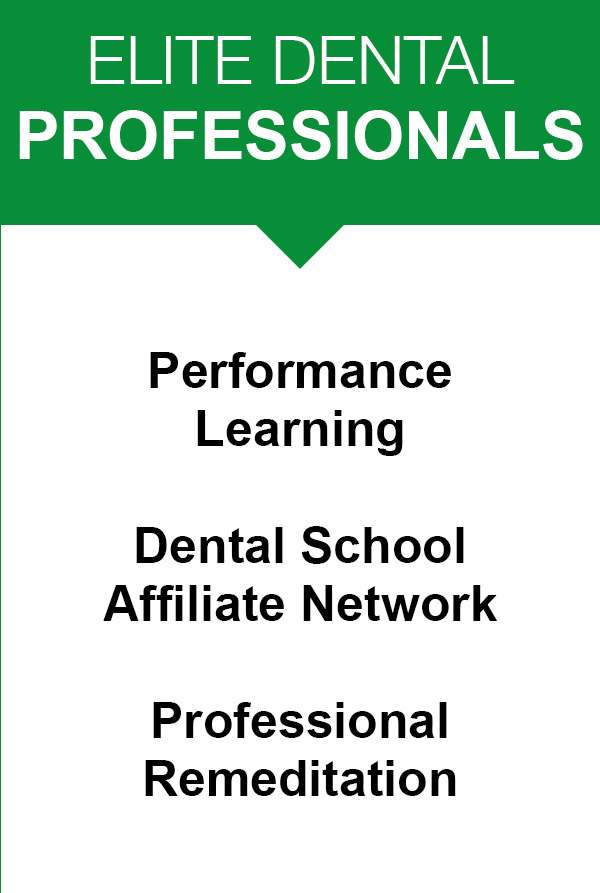 Dental Admissions Society
Undergraduate Health and Sciences students are supported by advisors who advise on numerous career paths. Their time is limited and does not allow them to focus solely on Dental Careers. Promethean Dental Systems engages undergraduate students who have an interest in Dentistry and provides a Virtual Advisor that advises, provides insights and analytics, educates, develops, and supports them to become an Elite Dental Applicant, prior to dental school. The Dental Admissions Society is our community that provides a milestone roadmap for dental applicants that includes learning courses, dental school and dental company presentations, advanced application preparation tools, individual insights and industry analytics.
Performance Bootcamp
Promethean Dental Systems collaborates with Lincoln Memorial University to provide five (5), 4-Day Performance Bootcamps a year. The bootcamps are scheduled during Spring Break, June, July, August, and December. Each bootcamp can have up to 40 participants who want to assess their abilities to perform dentistry and assess their readiness for dental school. Our faculty and advisors help applicants prepare for admissions, perform patient-less simulation, work with teams, complete learning courses, get a personality assessment, learn about professional behavior, and provide valuable feedback that helps dental applicants improve their performance and positioning for the application process and become an Elite Dental Applicant.
School Performance Services
Promethean Dental Systems is the exclusive partner for Simodont installation and training in North America and have designed the most advanced simulation procedures and programs like Self Taught Remediation and Repetition Boosting. Promethean Dental Systems provides patient-less simulation and an integrated approach with a School's Patient Clinic to provide a comprehensive Performance Sim Lab. We work with Lincoln Memorial University Dental School, using advanced technology like AI, Machine Grading, Virtual Reality, Haptics and Performance Analytics to increase repetitions and muscle memory.
The Performance Institute at LMU
Promethean Dental Systems collaborates with Lincoln Memorial University Dental School to teach, assess and provide feedback on performance in the Performance Institute at LMU. The Performance Institute evaluates the production/day capabilities of dental students and professionals and provides the first comprehensive evaluation of a dental professional, as well as the first performance grade for professionals. Promethean provides these services to Dental Students, Dental Professionals and Dental Practices to develop and assess Elite Performance.
ELITE DENTAL PROFESSIONALS
Performance Learning
Promethean Dental Systems collaborates with LMU to provide Performance Learning. All courses and subscriptions are distributed in channels that leverage a National KOL network, led by LMU Faculty. Learning channels include Topical Areas of Dentistry and Dental Products. All Dental Product subscriptions include products leveraged by Elite Students, Professionals and Practices at LMU and The Performance Institute, by LMU Faculty. All modes of learning are used in courses and subscriptions and accredited through AGD Pace. All courses are delivered using a Learning Management System that provides easy, only access to learning.
Affiliate Performance Network
Promethean Dental Systems collaborates with Lincoln Memorial University Dental School to extend student learning into Affiliate Dental Practices. The network of Affiliate Practices assists the Dental School by providing opportunities for dental students to develop and become Elite Dental Professionals. Affiliate Practices benefit from the relationships formed with Elite Dental Professionals that may work for their practices in the future. Affiliate Practices also benefit from services and discounts provided by LMU to support their affiliation and efforts to become more efficient, grow, develop a strong employee culture and provide dental care for the community.
What our customers are saying ...
---