What supplies can I rent for the licensure examination?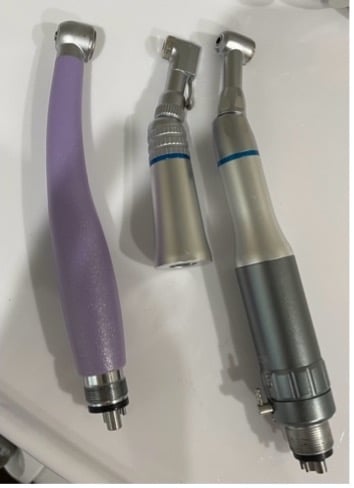 PDS High Speed and Low Speed Hand pieces, 4 hole - $150
Would I be able to get a new hand piece if it malfunctions during the exam? Yes
Would I be supplied with oil to use at my discretion? No
Am I obligated to use water during the exam as I use the handpieces? No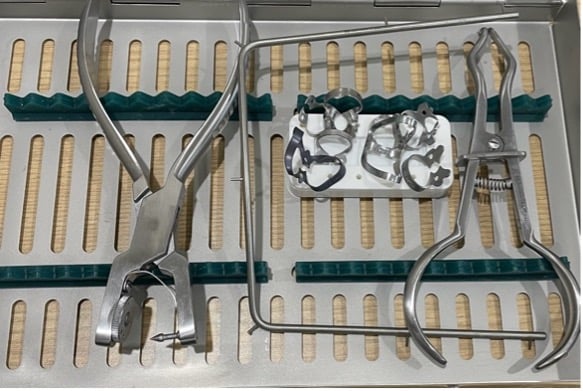 RD Forcep
RD Frame
Assorted retainers
RD Punch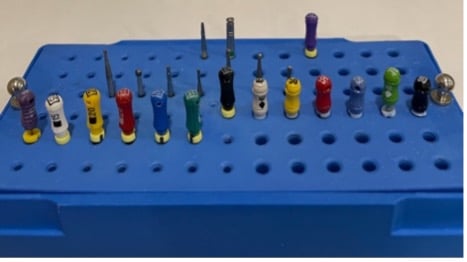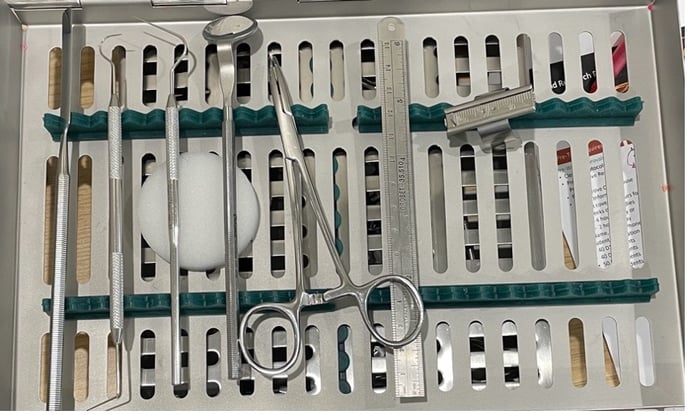 #5 DS FS Mirror
File sponge
Spreader RCSOP
Hemostat
Ruler straight
Ruler finger
Files 10-80
Round RA Burs 2,4 surgical length
Bur FG 2,4,
Endo Access Bur
#2 Gates Glidden
Mixing Spatula
Rubber Dam Kit with assorted retainers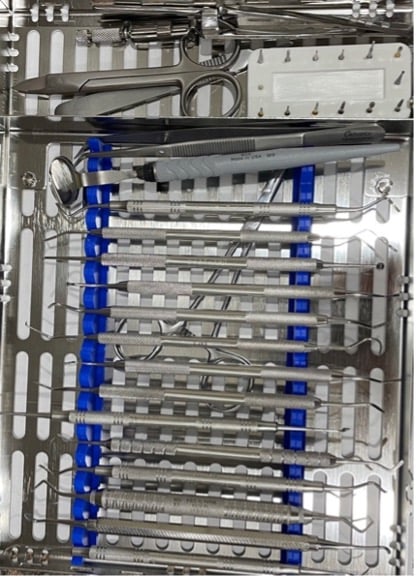 Prosthodontics and Restorative Dental Cassette - $200 (If used on same day, otherwise, $200 each day)
Interproximal carver
Large discoid/cleoid
Small discoid/cleoid
#12 Hollenbeck
Small Hatchet CP8/9H6
Large Hatchet CP 15/16
Margin Trimmers 26 and 27
excavator
#13 Plugger
#G2T Plugger
#PLGA 1/2 Plugger
Ball Burnisher 27-29
Periodontal Probe
CVH 120
#5 Explorer
#5 DS FS Mirror
Cotton Pliers
Hemostat-small curved
Crown and bridge straight scissors
Tofflemire retainer
Articulating paper forceps
Scalpel handle
Bur Block
023C-football diamond,016 round taper diamond, 018 round taper diamond,FG 330, T&F 7406 12 Bladed Carbide,T&F 7902 12 Bladed Carbide,FG 245, Round RA #2,#4
Rubber Dam Forcep
Rubber Dam Retainers
Rubber Dam Frame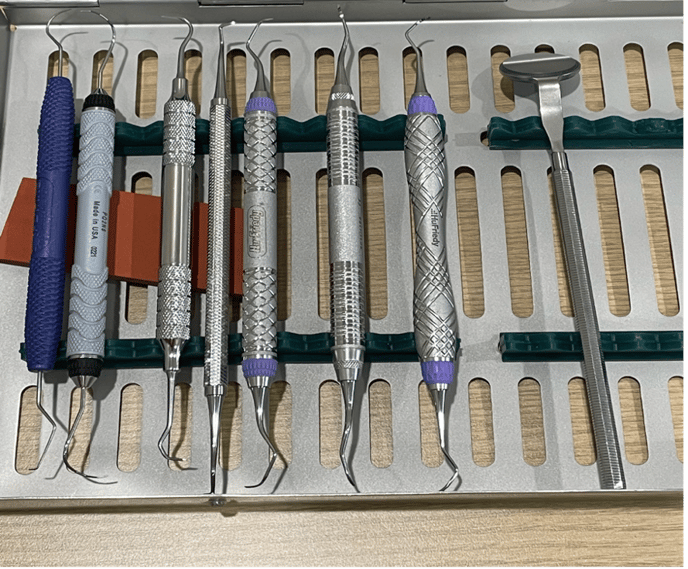 SG11/12 R6PG 2N 8 probe
TU 17-23 Explorer
Gracey, 7/8, 11/12, 13/14 Scaler
SH5-33/6Q
SJ31/32
#5 DS FS Mirror
Sharpening Stone
Other Questions
Does PDS charge a security deposit on rental tools and equipment? We do not charge a security deposit on rental equipment. Tools will be inspected upon return and if broken or damaged, a replacement fee will be charged.
What happens if I have an equipment malfunction during my exam? If you should experience any difficulty with our facility's equipment during the examination, do not attempt to make repairs. A staff member of PDS will assist you.
When It comes to the endodontic section, am I allowed to bring my hot tip unit to remove gutta percha? Yes
When it comes to perio would I be provided with a cavitron unit? No. There is no connection for a Cavitron. There is a Piezo on the unit, must be careful not to damage root surface.