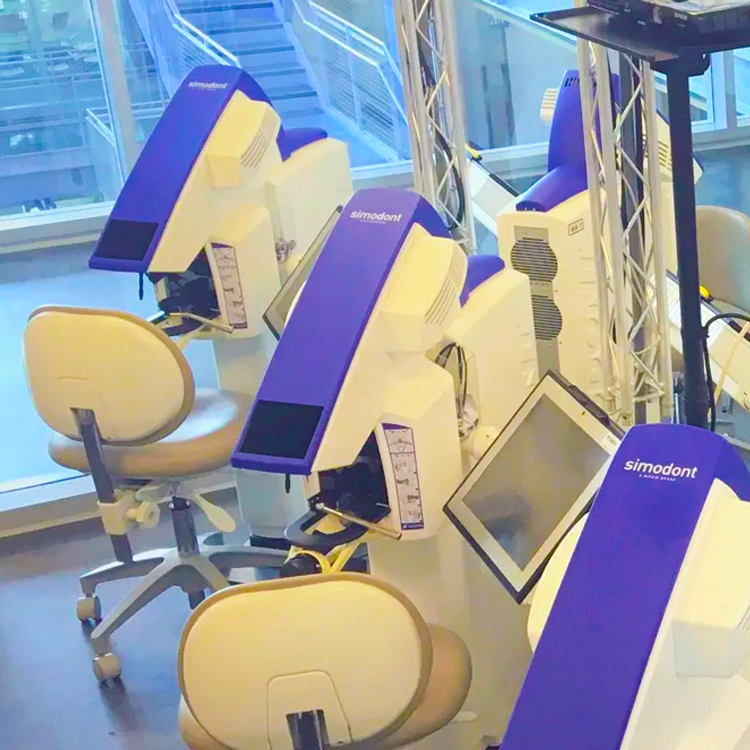 The Simodont Dental Trainer is an integral part of Promethean Dental Systems' simulation toolbox. The Simodont has been sold for years as a skill building tool for dental students. As such, it provides another mode of learning for Dental Schools. However, one of its biggest differentiators is self-taught student remediation. Remediation costs dental schools millions each year in faculty overtime and variable expenses. With the Simodont, faculty can assign remediation and monitor student progress through analytic dashboards. The Simodont provides a cost effective and objectively graded means of remediation for students who need extra development time, saving the Dental School both time and money.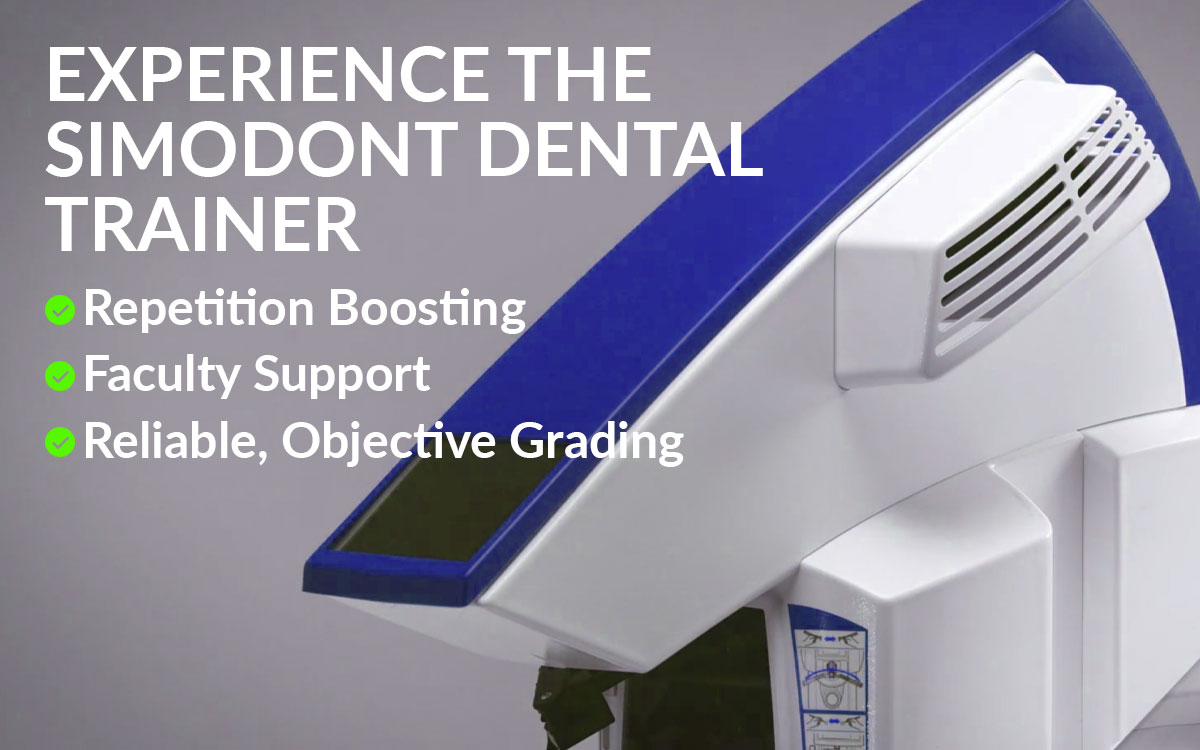 Self-Guided Repetition Boosting
Another training approach, provided only by the Simodont is Repetition Boosting. The pandemic created a gap in the ability to teach dental students due to clinic closure. This produced D4s that for the first time had less than 5 reps on procedures, prior to graduating. The Simodont is a virtual reality and haptic dental training simulator. The Simodont allows students to perform patient-like procedures with high dental fidelity in a self-teaching mode of learning. This unique offering can only be provided by the Simodont, allowing students to rapidly perform repetitions by simulating patient procedures over and over to boost repetitions and lower clinical failure. Repetitions can be completed in less than half the time and easily reset and completed again, just like a video game, helping students get as many reps as possible before graduating.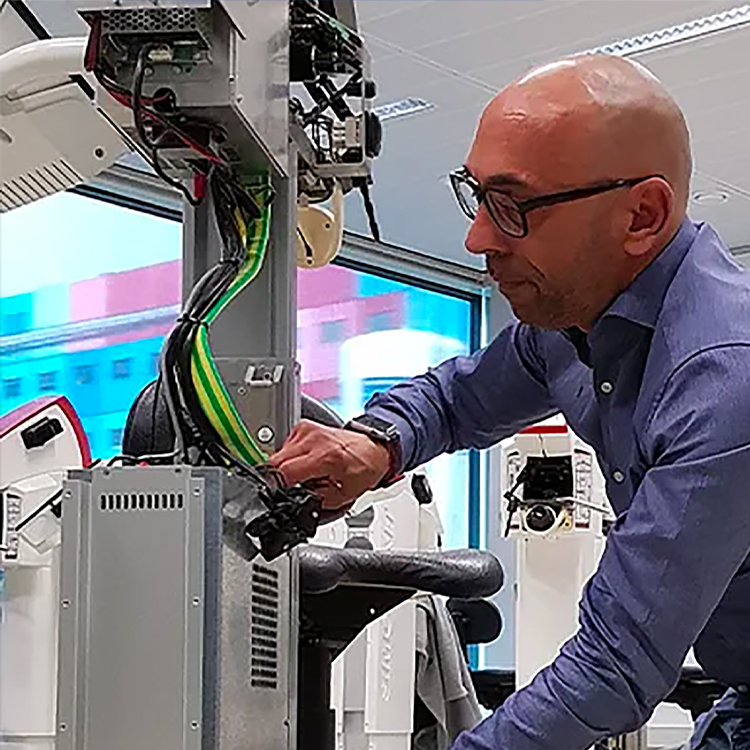 Professional Installation
Promethean Dental Systems is the exclusive installation provider of the Simodont in North America. Our installation team is engaged with your school, legal team, purchasing department, and IT team to ensure that your installation is well planned and well-executed. Our technical team and doctors provide the planning templates, guides, hands-on implementation, and Simodont configuration. This includes the cases used by the school and creating login credentials for the faculty and students. Our doctors work with your team to ensure the Simodont performs to meet you needs.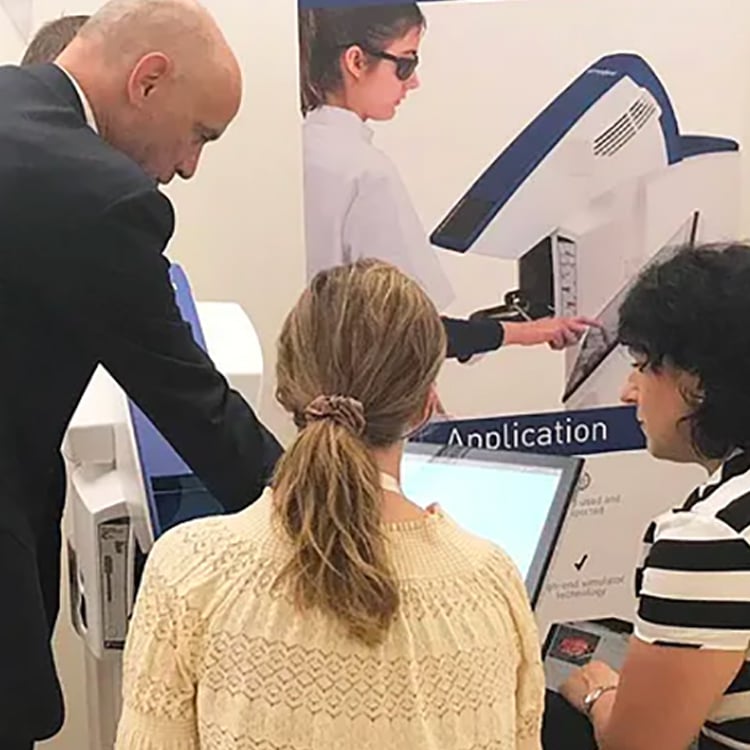 Promethean Dental Systems is the exclusive training provider of the Simodont in North America. Our doctors orient your team to the Simodont Dental Trainer and provide Train the Trainer Course Training to prepare your team to teach with the Simodont. This includes all guides for students, teachers and administrators. We provide your team with training on the support system and service level agreement. Our team supports both functional and technical questions, break fix and new development.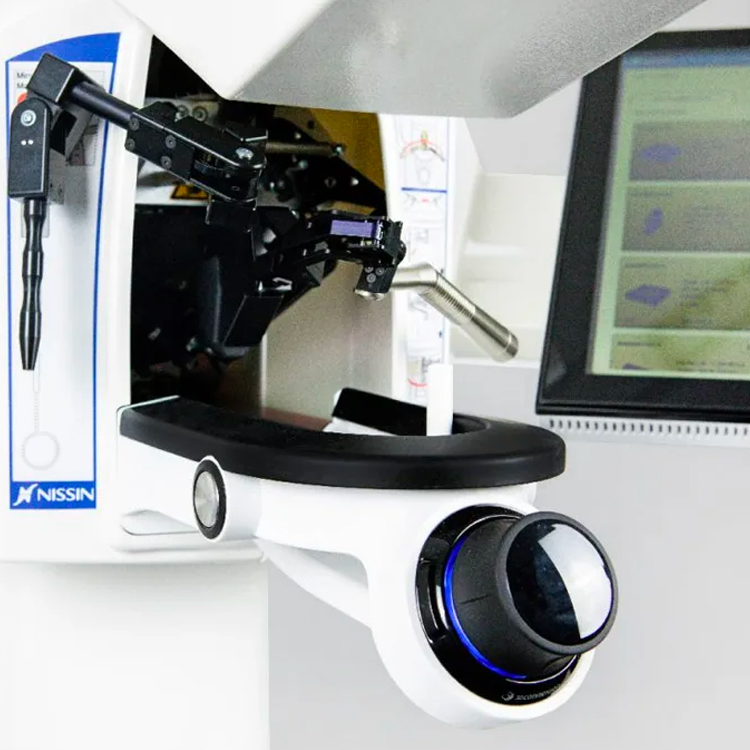 The Simodont Dental Trainer has been evaluated by many dental educators and examiners since it was released to the market. However, previous evaluations could have been very different from the Simodont Dental Trainer of today. Nissin, Kilgore, and Promethean Dental Systems are collaborating every day on new innovations for the Simodont Dental Trainer, including new case procedures, new instruments, improved haptics, new assessments, and performance analytics. If you own a Simodont Dental Trainer and utilize our Cloud Support Services we provide the latest updates of new procedures and innovations. You can also can join the User Community and collaborate with us to innovate and evolve dental education.
Read What Customers Are Saying
Promethean Dental Systems worked with our IT team to carefully discuss all technology requirements. They installed, configured and trained our team on the Simodonts in a professional and caring manner. We are using their Cloud Support Services and working with their Collaboration Program to extend the opportunities for dental education outside the school's students.
The Promethean Dental Systems team works with the IT department to plan the installation and gain the necessary approvals. The team efficiently installs, configures and trains the client team in a comfortable and seamless manner.